As part of a series of explorations, version one of The Evolution of Silence is a web-based map, which visualizes the impact of forty-one years of post-WWII nuclear testing at the Nevada Test Site (a remote and highly-restricted area 80 miles north of Las Vegas, NV). The map focuses on Yucca Flat, an area within the Nevada Test Site, which is marked by hundreds of sinkhole craters caused by underground nuclear explosions.
above
:
The Evolution of Silence, version 1
, on view at SIGGRAPH 2014, Art Gallery, 'Acting in Translation' (curated by Basak Senova). Vancouver, Canada. August 2014.
Through an experimental approach using archival and self-generated data, the map presents a disorienting and multivalent interpretation of the dynamics of conflict, environmental transformation, and human involvement. In systematically mapping the individual location of every nuclear detonation that occurred in Yucca Flat, the project extends the official data of the Department of Energy by connecting it with other kinds of data—drawings, photos, sounds, text, etc. Fragments of satellite images form a partially reconstructed aerial view of the valley floor, which the viewer is able to break apart further—by manually rearranging the images of nuclear sites and isolating them from one another for further inquiry on screen. In this way, one is challenged to make sense of the scale of violence that occurred. Bypassing government restrictions, the web-based map allows anyone to reflect on this contested landscape as an important symbol of the impact of war.
+ CREDITS
Art, Design, Research: Rachele Riley
Technical Consultant: Danniel Gaidula
Archival photos, maps, documents and artifacts are courtesy of the DigitalGlobe Foundation, U.S. Department of Energy, United States Geological Survey, National Nuclear Security Administration, Nevada Test Site Historical Foundation, Las Vegas News Bureau, Cahlan Research Library (Nevada State Museum), Special Collections Library at the University of Nevada Las Vegas, Nuclear Testing Archive, National Atomic Testing Museum, National Archives, and Library of Congress.
+ AWARDS
AIGA Philadelphia Design Awards (2017).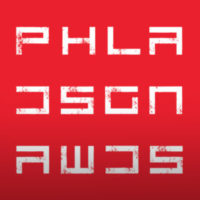 The Webby Awards, Official Honoree in NetArt (2014).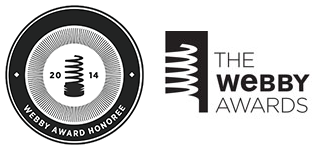 + EXHIBITIONS
University of Michigan, Ambiguous Territory, Ann Arbor, MI (upcoming September 2017)
Weeks Gallery, Artifact and Process, Jamestown, NY (February 2016)
SIGGRAPH Art Gallery Exhibition, Acting in Translation, curated by Basak Senova. Vancouver Convention Center, Vancouver, Canada, August 2014.
Baltic Centre for Contemporary Art, in conjunction with Praxis and Poetics: Research Through Design Conference Exhibition, Gateshead, UK, September 2013.
+ PUBLICATIONS
Included in Studies in Material Thinking, 2016.
Included in Leonardo Journal Vol. 47, Issue 4, 2014. Special Siggraph Issue.
+ PRESENTATIONS
SIGGRAPH 2014 Art Gallery Talks, August 12, 2014 (Vancouver, Canada)
Moore College of Art and Design, September 24, 2013 (Philadelphia, PA)
Praxis and Poetics: Research Through Design, September 4, 2013 (Newcastle-upon-Tyne, England)
Texas State University San Marcos, April 13, 2013 (San Marcos, TX)
AICAD Symposium on Research 'Remaking Research: Emerging Research Practices in Art and Design,' November 2, 2012 (Vancouver, Canada)
DesignInquiry DesignCity: Berlin, August 6–11, 2012 (Berlin, Germany) Research presented/workshop led: 'Design Interpretations of Conflict.'
DesignInquiry 'Make/Do', June 9–13, 2011 (Vinalhaven, ME) Workshop and Presentation: 'Framing War.'
College Art Association, February 11, 2010 (Chicago, IL), 'Designed Accidents: The Collapse of Knowledge and Nuclear Testing'
College Art Association/Artspace, February 25, 2009 (Los Angeles, CA)
+ GRANTS AND SUPPORT
This project has been made possible in part with grants from:
DigitalGlobe Foundation
University of the Arts in Philadelphia
University of North Carolina Charlotte
Hatchfund (USA Projects) Open Match Fund
And with individual contributions made directly to the project via Hatchfund:
Richard Felton, Lisa M. C. Joven, Jerome Cloud, Hans-Ulrich Allemann, Erin Riley, Nonie Kimpitak, Paul Riley, Patrycja Doniewski, Mildred Riley, Marjorie and Kent Halstead, Maria McVarish, JoAnne R. Baron, Thomas Balsley, Bonnie Willett-Goad, Stacie Goffin, Mark Jamra, Elizabeth Craig, Ron Johnson, Sean Riley, Je Seok Koo, John Connolly, Laurence Bach, Maia Wright, Christine Zelinsky, Tina Thuermer, Gabrielle Esperdy, Afua Brown, Jan C. Almquist, Sara Abraham, Miriam Simun, Margaret Urban, Tulin Acikalin, Anna Bühler, Jason Dilworth, Janet Williams, Joshua Singer, Andrea Weissenbuehler, Virginia Faircloth, Lindsey Culpepper, Eleanor J. Edgett, Bizhan Khodabandeh, Teresa Ilnicki, C.J. Hawn, Debby and John Hanrahan, Warren Lehrer, Semi Ryu, Marcie Paper, Sandra Maxa, Kaitlin Gehshan, Jennifer Sudul-Edwards, Derek Coté, Alex Wagaman, Joseph Poccia, and Ben Kuyper.
+ Link to Research Blog