The Evolution of Silence, Version 1 was included in the SIGGRAPH 2014 Art Gallery Exhibition, 'Acting in Translation' (curated by Basak Senova), in Vancouver, Canada in August 2014, curated by Basak Senova.
The works in the exhibition theme explored alternate meaning, approaches to knowledge, and critical technological experience. I gave a talk at the conference, SIGGRAPH 2014 Art Gallery Talks on August 12, 2014, which was published in Leonardo Journal Vol. 47, Issue 4, 2014. Special Siggraph Issue.
+ CREDIT
Art, Design, Research: Rachele Riley
Technical Consultant: Danniel Gaidula
Archival photos, maps, documents and artifacts are courtesy of the DigitalGlobe Foundation, U.S. Department of Energy, United States Geological Survey, National Nuclear Security Administration, Nevada Test Site Historical Foundation, Las Vegas News Bureau, Cahlan Research Library (Nevada State Museum), Special Collections Library at the University of Nevada Las Vegas, Nuclear Testing Archive, National Atomic Testing Museum, National Archives, and Library of Congress.
+ AWARDS
The Evolution of Silence was recognized as an Official Honoree in NetArt by The 18th Annual Webby Awards (2014).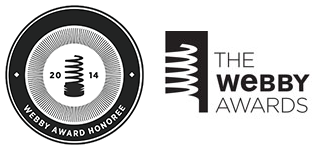 + GRANTS AND SUPPORT
This project has been made possible in part with grants from:
DigitalGlobe Foundation
University of the Arts in Philadelphia
University of North Carolina Charlotte
Hatchfund (USA Projects) Open Match Fund
Special thanks to all who contributed to the funding of my project, and especially to my Hatchfund supporters:
Richard Felton
Lisa M. C. Joven
Jerome Cloud
Hans-Ulrich Allemann
Erin Riley
Nonie Kimpitak
Paul Riley
Patrycja Doniewski
Mildred Riley
Marjorie Halstead
Maria McVarish
JoAnne R. Baron
Thomas Balsley
Bonnie Willett-Goad
Stacie Goffin
Mark Jamra
Elizabeth Craig
Ron Johnson
Sean Riley
Je Seok Koo
John Connolly
Laurence Bach
Maia Wright
Christine Zelinsky
Tina Thuermer
Gabrielle Esperdy
Afua Brown
Jan C. Almquist
Sara Abraham
Miriam Simun
Margaret Urban
Tulin Acikalin
Anna Bühler
Jason Dilworth
Janet Williams
Joshua Singer
Andrea Weissenbuehler
Virginia Faircloth
Lindsey Culpepper
Eleanor J. Edgett
Bizhan Khodabandeh
Teresa Ilnicki
C.J. Hawn
Debby and John Hanrahan
Warren Lehrer
Semi Ryu
Marcie Paper
Sandra Maxa
Kaitlin Gehshan
Jennifer Sudul-Edwards
Derek Coté
Alex Wagaman
Joseph Poccia
Ben Kuyper